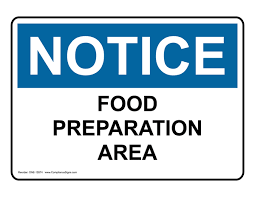 When I drive on the highway near my home, I pass dozens of eating establishments. Most are 1/2 empty. What a waste.
I go to the supermarket and see aisles and aisles of food languishing on the shelves. What a waste.
Most homes have a stove and an oven that at most are used 10% of the time. What a waste.
Many people drive to supermarkets in gasoline powered vehicles emitting dreaded carbon-dioxide. Wrecking the environment.
Some people cannot afford to pay for food without getting government SNAP cards. Just think of the cost to determine who is eligible for SNAP cards.
Professional nutritionists know best what everybody needs. How many people consult with a nutritionist before deciding what to eat?
It is time to make the food delivery system less costly, and equally available to everyone.
A single payer system could be the best way to go. Using your tax dollars, experts in Washington would pay all the costs of preparing and delivering a nourishing broth to everyone. The broth would be scientifically formulated so that all someone would need to do is eat the proper amount within a 24 hour period to remain healthy.
There could be a fine imposed on anyone who did not eat the right amount. The fine would start small for the slacker who just happened to forget to eat the required portion, but would ramp up for those who seriously under eat. The fine is justified because those who do not eat enough will end up in the health care system, and we would all have to pay for making the person healthy.
About 8.5 million stoves are bought each year. Think of the saving if people did not need to buy stoves. Next year sales are expected to be even higher. www.statista.com/statistics/295477/unit-shipments-of-electric-gas-cooking-appliances/
People are concerned about pipelines that carry petroleum products. A system can be developed that would allow us to eliminate these potentially dangerous pipelines. The government kitchens would be built near the well head of major pipelines, and then (after proper cleaning) the nourishing broth could be delivered to major cities in the pipelines. All the details would have to be worked out, but the concept is sound. Think of all the jobs that would be created building the broth infrastructure. The oil pipelines would no longer be needed, because people would not be driving to supermarkets or restaurants.
Just think, coupon clipping for food discounts would be obsolete. Newspapers and mail carriers will be delighted not having to print and deliver coupons.
If you have other good ideas how a SPFS (Single Payer Food System) would be best for the country let me know at BenBachrach@gmail.com.